10/09/18 09:18 Filed in:
Union Lido
| 2018
You can now view / download the new week life events brochure from Union Lido for the week commencing 10th September - 16th September 2018 on your Bolero Holiday.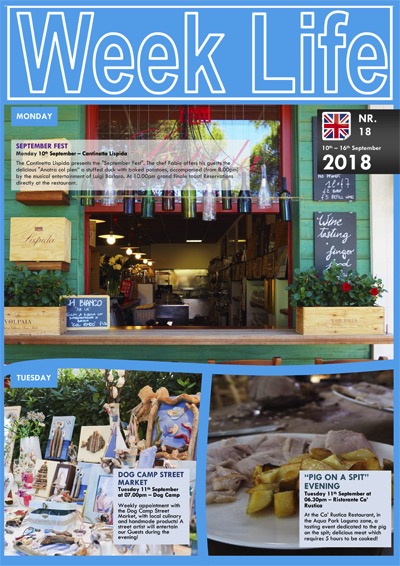 Monday 16th September plays host to September Fest at Cantinetta Lispida from 20.00. Guests can experience 'Anatra col pien' which is a stuffed duck with baked potatoes, accompanied by music, and finished with a grand toast towards the end of the evening.
On Thursday 13th September, the weekly Union Lido Shopping Centre Market Street will be in full swing from 19.00, selling artistic Italian crafts, local delicacies and on trend fashion across numerous stalls.
On Friday, the children (and young at heart) can enjoy the magical and mischievous talents of the Clown Crostini Show at the Amphitheatre from 20.30.
Find out more about these events and many more taking place this week on your Union Lido Bolero holiday!

BACK TO MAIN UNION LIDO | BOLERO NEWS