Union Lido
Superb Shopping










This wonderful holiday park has a wide array of shops ranging from food to jewellery to souvenir shops.



Our experience shows that the majority of Union Lido guests never find it necessary to go shopping outside the park.




In the 25 Union Lido village commercial shops available and the two well stocked supermarkets, you can buy virtually everything you will need for a perfect holiday at Union Lido. You will be enthralled with the fantastic fruit and vegetable shop where the produce is superbly fresh and the staff are extremely helpful and friendly. There are two supermarkets on site, one near to Bolero, which is fully stocked with what you would expect back home, including some wonderful Italian delicacies including sweets, drinks and some speciality meats that make a Bolero BBQ even tastier!



Fresh Bread

There is a wonderful bakery close to Bolero, selling freshly baked croissants and baguettes. Get there early to avoid disappointment! You will also find a newsagent near Bolero, an ice-cream stall selling a wonderful variety of creamy and fruity flavoured ice-creams with many different ways to enjoy them, including cones and tubs! Delicious and one of the most popular pizza take-away places at Union Lido, Pizza Sapori where family size pizzas are almost as big as a monster truck wheel!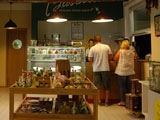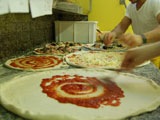 You will also find that on certain days of the week there is a stall which sells superb fresh fish down at the market area which is always in the main square at Union Lido.



Italian Chic

There are boutiques where it is possible to buy swimming costumes, shorts and t-shirts as well as beach and evening wear. Of course the shoe shop has wonderful Italian leather merchandise and is extremely popular. There is a book shop, a tobacconist, a hairdresser, an optician, a non-prescription pharmacy, a herbal remedy shop, a jewellers and a photographers as well as gift shops and a wonderful glass shop selling beautifully crafted gifts from the famous nearby island of Murano.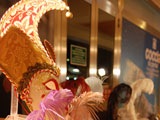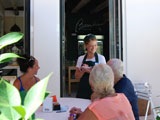 Look out for the Union Lido photographers when your at the swimming pool complex. They offer to take a fantastic shot of you and / or the children which will be developed at the Union Lido photo office for you to purchase in either a photo format or within a variety of contemporary and modern frames which makes a wonderful holiday memory!



Market Evening



On some evenings the main square hosts an evening market where local traders sell their produce, ranging from dried fruits, cheeses, cakes and wine to shoes and jewellery. This is definitely worth a visit to stock up on sweet treats and try a wide selection of European delicacies.

At night the shops come alive. After a relaxing evening meal, holidaymakers wander around the shopping centre, maybe stop for a drink and then take a moonlight walk along the promenade.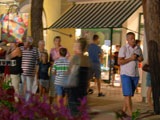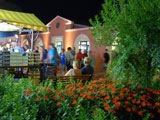 Union Lido is a plethora of shopping experiences, but you can enjoy many other shopping options in the towns along the peninsular and of course, a day trip to Venice to maybe enjoy the Ferrari shop or one of the top Italian designer outlets. Maybe a photo opportunity with the legendary pigeons of venice in St Marks Square?

Lido de Jesolo, not far from Union Lido offers a multitude of shopping experiences and en route, on a Wednesday, you can stop off at the Cavallino market to pick up a wonderful bargain!



A truly relaxing experience.





Next Stop...

Exploring Beyond Union Lido



Why not visit us on

Facebook

or

Google +

Back to Top | Home