Bolero Holidays
Log in to your booking








Log into your Bolero Holiday reservation at Union Lido now

Each reservation comes with its own private guest area, complete with information about your present booking(s) with Bolero Holidays at Union Lido.

You can view the reservation, see your holiday balance and make *payments, update your party details, arrival & departure information and re-download and print off your **holiday payment invoices and your ***holiday voucher. It's a great way to ensure you always keep track of your holiday booking including any optional extras you may have booked or possibly forgotten to book, and ensure that all your information is up to date, such as flight times which may have altered or perhaps you bought a new car and need to update the registration information.

This all helps to keep us both up to date with your holiday requirements.





To log in, enter the email address associated with the booking or the reference number. If you have accessed this system before you will already have a password, just enter that and away you go!


(click below to view)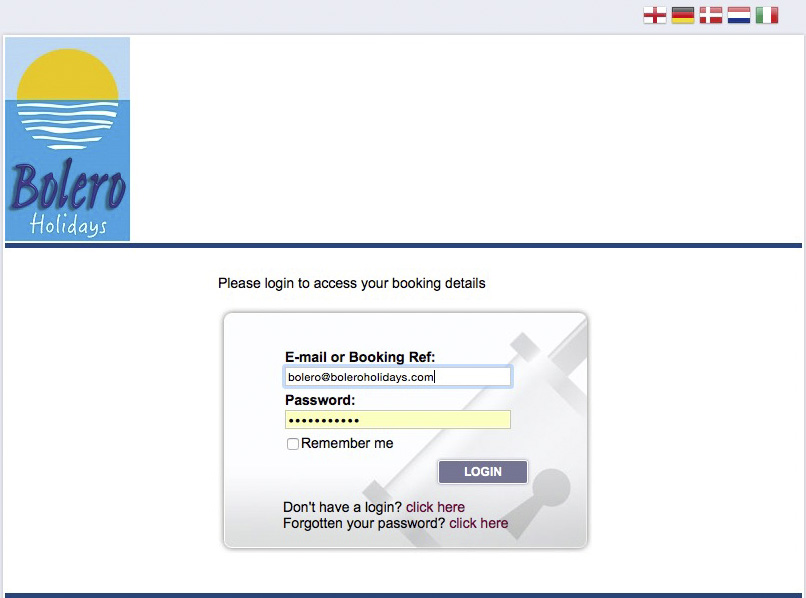 If you are new to this system, you will need to click on 'Don't have a Login?' which will ask you to enter your email address (associated with your holiday reservation)

This will send you a password generating link / email to give you access to your online reservation


(click below to view)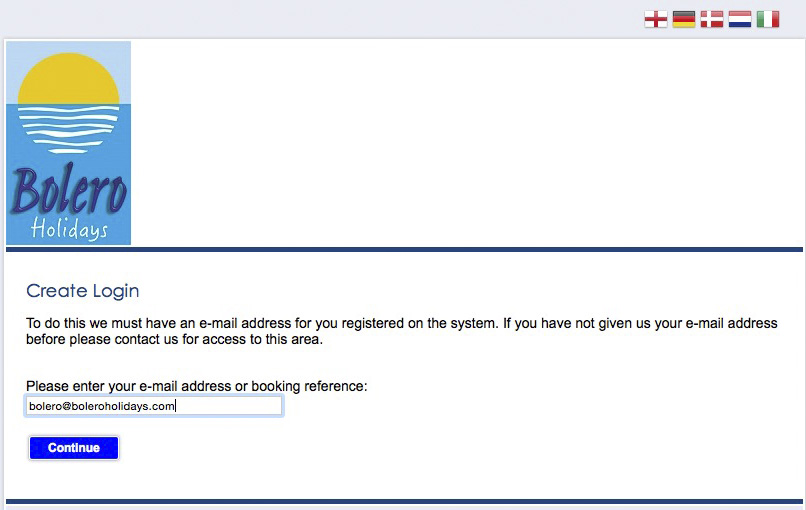 Have fun and enjoy the guest area - Log in now

*payments should only be made once the holiday balance has been calculated for that year, advanced payments beyond the holding deposit requested should not be made.

**the deposit invoice will only show once the full deposit is made, the final invoice once the final is paid. All invoices are in PDF format.

***the holiday voucher will only show approximately four weeks before departure provided all arrival / departure information has been completed either by email or online.




Back to Top | Home