Bolero welcomes you to
Union Lido

Union Lido and Bolero Holidays is your first step towards the best couples or family holiday in Italy. Why not join us at the Union Lido park and holiday resort.

Mobile home family holidays at Union Lido are freedom, the freedom of choice!



Pre-book for 2020 at Union Lido
now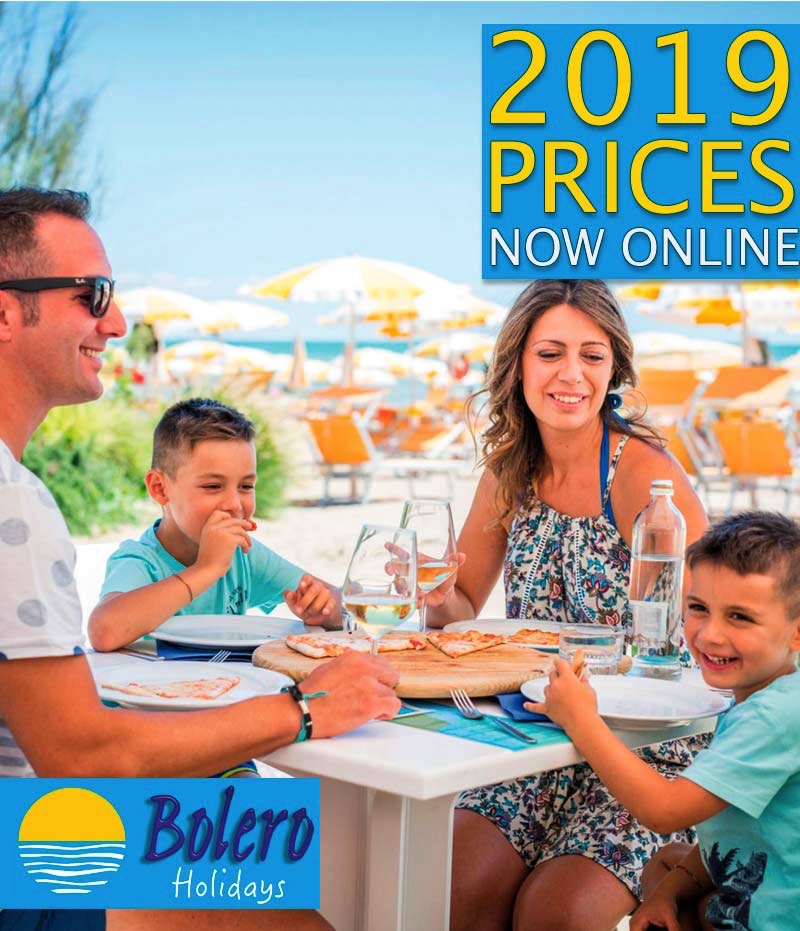 Search 2019 (£) GBP Holiday Dates
Search 2019 (€) EURO Holiday Dates

If you prefer to make a reservation with our UK office, either by telephone: + 44 1642 714000 or by email: [email protected] - Our staff will be happy to discuss your holiday requirements with you, answer any questions you have and help you to make a reservation if you prefer not to use online booking systems.



Union Lido

"Enjoy life on a unique outdoor mobile home family holiday park where the light of the dawn and the warmth of the sun helps nature unfold itself around you."

Union Lido is the family and couple mobile home holiday park where you can enjoy a well earned rest in Italy, surrounded by luxurious modern new facilities.

Close to a private beach, you can relax comfortably in the Bolero Holidays range of superb 2 bedroom and 3 bedroom mobile home accommodation.




Put simply, Union Lido is the best of all family holiday destinations rolled into one, and Bolero Holidays will make your stay one to remember and return to year after year!

View the Union Lido Photo Gallery or try a 360 degree walk on the Google Virtual Tour





Union Lido is perfect for couples and families looking to enjoy long or short break holidays on a park resort repeatedly voted Number 1 in Europe.

If we strip away all the advertising and the marketing, put simply, Union Lido is freedom. Freedom to come and go as you please, to eat and sleep when you please, to relax or to energise your holiday spirit and take part in Union Lido sporting activities or find yourself relaxing each new day on the exclusive private beach under the warmth of the Italian sun knowing that any day to day troubles will simply melt away.

Perhaps you prefer adventure? Enrol in a scuba diving or wind surfing course and let the magic of the Adriatic sea create fantastic holiday memories.

Explore the local attractions, including Venice, the islands of Murano, Torcello & Venezia or perhaps the water themed fun park of Aqualandia and even the fantastic and almost 'Miami-esque' coastal resort of Lido de Jesolo. This is just a sample of what awaits you at Union Lido. The freedom of choice in this holiday park in Italy is yours to enjoy.

Maybe a good book and a pair of sunglasses are all you need, time to reflect, relax and re-invent yourself?

The Union Lido holiday park is our passion and we are certain that once experienced, that passion will live on in your memories for years to come.



Bolero Mobile Homes

Introducing the Sorrento, Torcello , Venezia & Murano mobile homes available exclusively at Union Lido in Italy.

If you have never experienced a mobile home holiday at Union Lido, finding out about the holiday home itself is your first port of call. Firstly, forget everything you may think you might know about a mobile home holiday.

The Bolero Holidays mobile homes are like luxury bungalows or ground level apartments, and ours have double and twin bedrooms, with two or three bedrooms for larger families, complete with relaxing lounge areas, fully equipped kitchens, bathrooms, plenty of storage and you will be able to experience the cool climate control / air-conditioning in the heat of the day at no extra cost with Bolero Holidays at Union Lido.

Every Bolero mobile home comes fully equipped inside as mentioned before, and outside the mobile homes, each one has its own fenced wooden terrace area for socialising and relaxing. With a secured gate to keep little children safe and sound, and a family sized outdoor table with plenty of sun loungers provide space to relax and enjoy each others company.

To help with those clear skies and overhead sun throughout your stay, our mobile homes have a sun-canopy overhead that will help provide some much needed shade on a hot summers day at Union Lido.

Of course, we could blow our own trumpet all day, but we like to see our customers talk about Bolero and Union Lido which is why you can find more about us, more about the park and get a one to one feel for the holiday park through our customers on our customer reviews page which is linked in with TripAdvisor to provide you with up to date reviews on Bolero Holidays and Union Lido.







A Bolero Holiday doesn't just meet expectations, it quite simply exceeds them!.

Why not take a tour of Union Lido and see for yourself what all the fuss is about!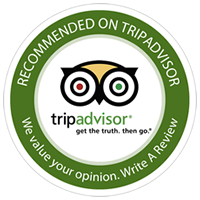 August 2018


Great place for families!
Myself, my wife and our three kids (8,6,3) have gone to Union Lido each June for the past couple of years.

Everything you need for a family holiday
Our 4th stay at Union Lido and our 3rd stay with Bolero.


July 2018


Fantastic family holiday
This is the best site of this type that we have stayed on full stop.
Excellent as always!
Just returned from our 7th trip to Union Lido staying with Bolero Holidays. It was excellent as always.

Already booked for next year !
We stayed with Bolero holidays who have a very central spot beside pool area and shops which is important on such a big complex.


June 2018


Brilliant Family Holiday
We hugely enjoyed our family holiday at Union Lido. The site is spotless with lovely landscaping.

May 2018
Fantastic family †holiday‡.
We have just got back from Union Lido after staying with Bolero holidays. We stayed in the Murano mobile home which was very well equipped and spotless.
September 2017
Luxurious Family Holiday
We visited Union Lido in September 2017 and stayed with Bolero Holidays in their 2 bedroom Murano Mobile home.

Gorgeous up to date modern mobile home, had all the amenities I could want
.
We stayed with Bolero holidays in their new Sorrento mobile home.
July 2017
Great Holiday
Union Lido is massive... we were a bit daunted by the size of the place at the start and thought it could get very noisy and hectic - but that did not materialise at all.
Another wonderful trip
Just returned from our 2nd family holiday , staying at bolero union lido

June 2017


Fabulous Union Lido, Fabulous Bolero!
We travelled with our 2 children, aged 4 and 19 months, in June 2017. We flew with Jet2 and used a private transfer to Union Lido. We stayed in a Torcello mobile home with Bolero holidays.
Wonderful place, wonderful holiday.....wonderful life

I have been coming to Union Lido since 1988, always make time for a holiday there. Always stay with Bolero.

Bolero at Union Lido
Heading home today after another fantastic holiday at Union Lido.

November 2016


Great stay with bolero
A really great campsite with something for everyone.

September 2016


1st Time cant wait for the next
Stayed at union lido in last 2 weeks of august with my wife & 2 kids (7) & (5) with Bolero holidays…

Bolero‡ †Holidays‡ are fantastic, great †holiday‡ camp site
We stayed for 2 weeks at Union Lido with Bolero. The team there were amazing, so friendly and helpful.
Bolero Holidays Union Lido
We recently visited Union Lido for the 3rd time staying with Bolero Holidays.

August 2016


Bolero Holidays Large Group
19 of us on holiday at union lido staying with bolero holidays, the kids have had an amazing time switching between the pools and the beach…
Excellent holiday for the kids
Just got back from a week with Bolero Holidays staying in one of their static homes.

Bolero are the best!
We have recently returned from our second visit to Union Lido and I honestly can't recommend it highly enough for a family holiday.


July 2016


Bolero @ Union Lido

This was our 5 time in 5 years and we are back there next year.

June 2016


Union Lido - Bolero
Spent 1 week staying in Union Lido resort with Bolero holidays. The holiday home was very clean and well equipped.

A great holiday
As I write this review, I am sitting on our deck on the last night of our 13 night stay in Union Lido. First & foremost, I would like to highly recommend Bolero, whom we rented our spotless Venezia Mobile from.
Fantastic family location
Just returned from a week staying with bolero in Union lido . What a holiday.
Fantastic Place
Booked this holiday 16 months ago to ensure we could get Bolero Holidays.


May 2016


Excellent Place
We stopped with Bolero Holidays and had it booked for over a year, and weren't disappointed


April 2016


Lovely first time in Italy
We stayed with Bolero holidays. Caravan was really clean. Would definitely return again.

August 2015


Bolero site 2nd time awesome!
The site is superb with everything that you could possibly need: two water parks with slides, lazy river and loads to do for kids of all ages.

What an amazing place
We were extremely lucky to get a cancellation on this truly wonderful site, staff are out working all day to maintain its impressive appearance.

Union LIdo with Bolero
Just returned and will write this review in two halves. Bolero - these guys have to be the benchmark for all camping operators.


July 2015


Excellent in every way
We've just returned from Union Lido and our holiday (2 adults and 3 kids) was excellent thanks to all the amenities this camping offers. We stayed with Bolero holidays in their biggest, Torcello mobile home.
Huge, organised perfect for families
We stayed with bolero and had a brilliant time. Bolero are the best operator there with the newest vans...beware no oven though. Well equipped and a great location.

Absolutely amazing
We had an amazing time, the staff at the animation team where excellent so helpful and put on brilliant shows.

June 2015


Great Holiday in Union Lido
We had a great holiday in Union lido. We stayed with Bolero holidays and we couldn't fault them.
April 2015


Amazing two weeks at Union Lido with Bolero Holidays
We went in August 2014 for two weeks, and all three of us had an amazing time.

September 2014


2nd time with Bolero -once again excellent
Having had such a good holiday last year on Union Lido we re-booked for 2014.


February 2014


A Special Place
Going this May for what will be the 8th time since 2002. Back then we had one child, now we have three, ages 13, 5 and 2. It's hard to imagine a more ideal place for young families.

September 2013


Union Lido with Bolero
After much research on campsites on the Venetian Riveria and reading many reviews on trip adviser we decided on a mobile home on Union Lido with Bolero.

Bolero Holidays
We stayed at Union Lido for 7 nights from 25th August 2013. 2 adults and 2 children aged 3 & 8.


August 2013


Bolero Holidays
We have just returned from a two week stay at Union Lido. This was the fourth time we have visited.


Great Family Location
What a great family resort! we stayed in the Bolero static caravans and they had mainly British families in them whilst the rest of the (huge) site was dominated by Germans, Italians, French & Dutch.
Our stay at Union Lido was excellent!
We stayed with 'Bolero'. The cabins were extremely clean and cosy, situated right in the middle of the huge site.

See more
customer reviews
of
Bolero & Union Lido