Bolero Holidays
About us
In 1985 Bolero Holidays was established in the hopes of providing a wonderful alternative to camping in the UK. Working alongside other like minded campers and caravaners, Bolero was able to grow year after year, exploring campsites in France, Spain and most notably Italy where Bolero then discovered Camping Union Lido close to Venice.

Bolero now only works with this prestigious park in Italy and
over the years we have resisted the temptation to grow into a larger company, taking on more parks and accommodation as we felt this would lose our personal approach and make us more of an impersonal company.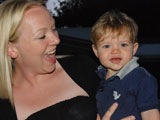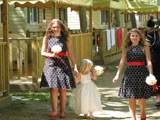 We pride ourselves on offering a one to one personal service with all of our customers from the initial enquiry, the booking process and throughout the holiday itself. These have always been our core ingredients and will always be our main goal when providing you with our holiday services.
As a family run business, this personal approach has always been our ethos, the owner of the business being there in person on the park throughout the holiday season shows the commitment Bolero has to each of it's customers.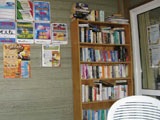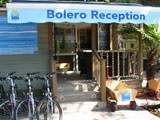 This level of commitment has enabled us to form long lasting friendships with generation after generation of families over the past three decades.

30+ Years of Bolero



Over the past three decades Bolero has sought to evolve whilst listening to continued feedback and implementing improvements. Since 1987, Bolero has earned the continued respect of Union Lido and we enjoy a privileged partnership and an almost

central location on the park, giving Bolero one of the most sought after positions at Union Lido.

We maintain a presence throughout your holiday, being available in reception or around the Bolero area you will find out staff in full uniform each day, just ask for assistance.

Close to one of the supermarkets and only a few minutes walk to and from any of the parks facilities, the Bolero area is maintained to exceptional standards of cleanliness and you will always find our friendly team available morning, noon and night to help with any query you may have.

Also, because of Bolero's privileged status with Union Lido, our central position means that your accommodation will not be near the perimeter of the site and any external traffic noise will not be apparent. The impressive water tower is extremely near to our area and acts as a guiding beacon helping you return to your Bolero mobile home from any location on the park.



Explore

Union Lido

and our range of

Mobile Homes

. Once convinced, get in touch with us!





Why not visit us on

Facebook

or

Google +

Back to Top | Home